The Perseus Project is an evolving digital library of resources for the study of the humanities. It is aimed to perform research on developing tools to provide users with improved access to various types of materials. Past work has focused on building and linking together collections. Current work considers ways of developing and refining tools for presentation of the materials in the Perseus DL.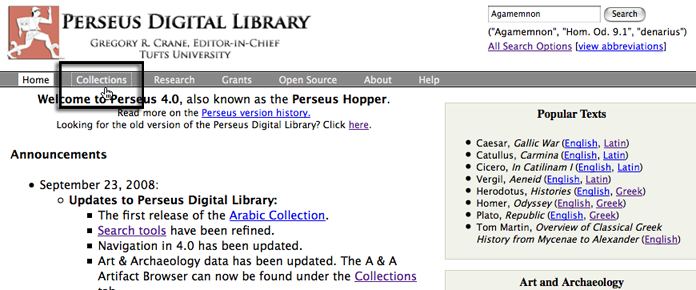 You can now view the places mentioned in the Perseus Digital Library by
collection
or text through the Google Maps interface. Links to view places in a text can be found on a text page, in the Places box.